Codemasters, der weltbekannte Videospielentwickler und -verlag, hat Ultimate Furniture kürzlich gebeten, ihn bei der Neugestaltung seiner Büroräume zu unterstützen. OE Electrics freute sich, Ultimate Furniture durch die Prüfung der Elektrik und die Unterstützung bei der Planung des Projekts zu helfen.
Welche Produkte wurden eingebaut?
"This is where we will place a quote from someone if there is a quote ready to go!"
The name and job title if relevant.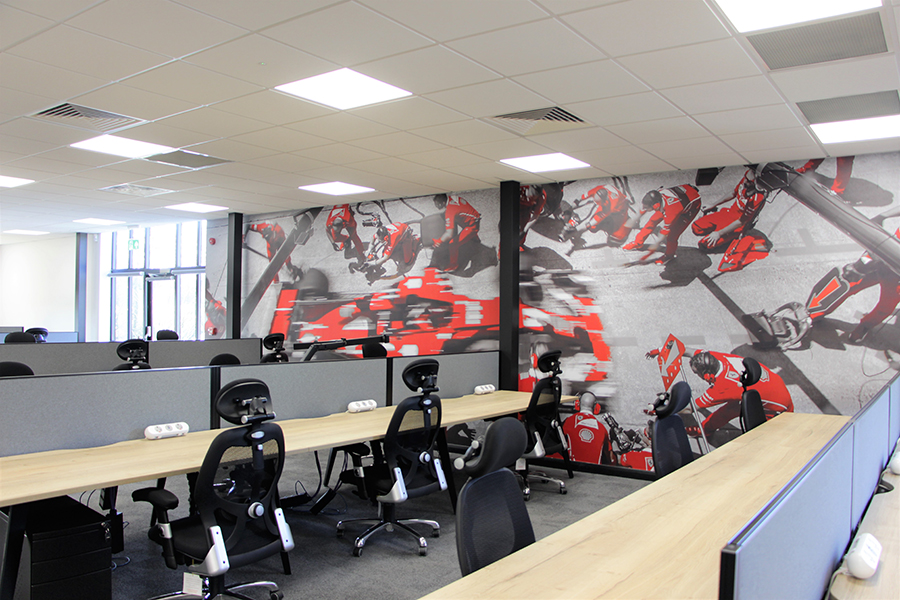 Da das POWERCONNECT-System für den Einsatz auf engstem Raum konzipiert ist, war das Projekt sowohl für die Monteure als auch für den Kunden ein Kinderspiel. Es sparte die Zeit und die Arbeitskosten, die bei herkömmlichen Unterboden-Stromversorgungssystemen anfallen, und schonte gleichzeitig die Bodenstruktur durch den minimalen Schnittbedarf.
Dank der Einfachheit der modularen PDUs konnte Codemasters seine Tischkonfiguration in Sekundenschnelle von 4 auf 8 Tische erweitern.
Zusammen mit den PolarICE-Tischnetzteilen von OE wurde jeder Schreibtisch mit Datenanschlüssen, Wechselstrom und USB-Strom versorgt,
wobei alle Kabel über eine Tülle und Pathfinder für eine Gruppe von Schreibtischen durch das Unterbodensystem geführt wurden.