Ein innovativer neuer Ansatz für die Bereitstellung von Strom, USB-Ladestationen und Datenverbindungen.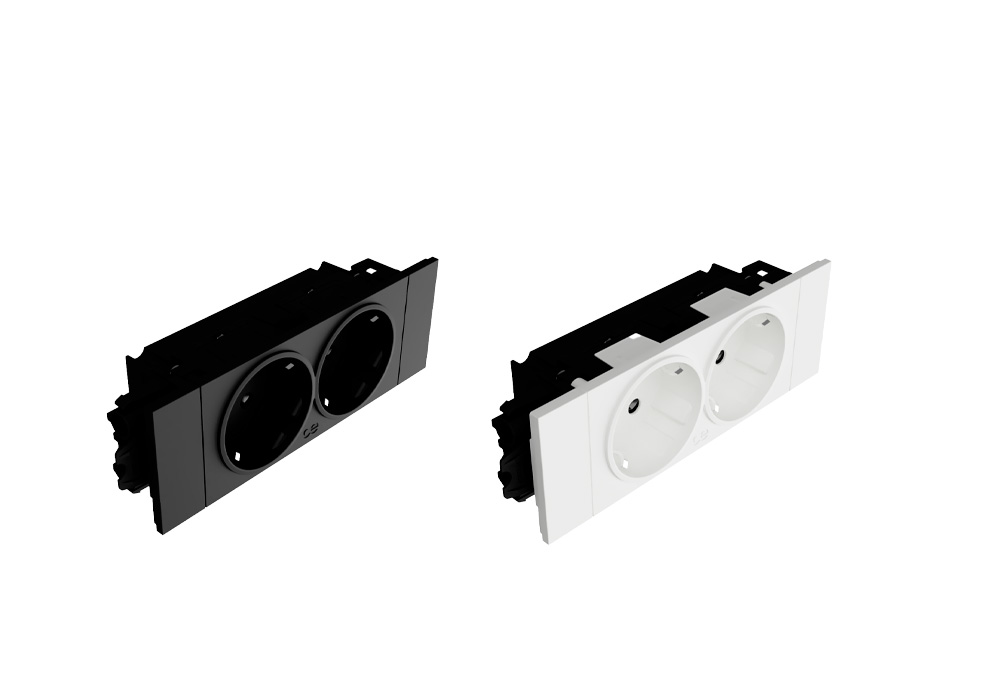 QikFit von OE ist ein innovatives, neuartiges System für Anschlussfelder in Büromöbel. QikFit verringert Investitionskosten und bietet dem Kunden die volle Kontrolle über die Ausstattung an.
Das QikFit Baukastensystem besteht aus Strom-, USB Lade- sowie Daten/AV Komponenten, die eine flexible, schnelle und werkzeugfreie Installation ermöglichen. Einfach eine passende Öffnung in einer Blechwanne vorbereiten, die benötigte Auswahl von Anschlussmodulen hineinrasten und dann die Netz- bzw Daten/Medienkabel anschliessen. Fertig.
QikFit ist auch für den Einbau in Holzplatten/ Trennwände geeignet. Für diese Anwendung wird der QikFrame Einbaurahmen benutzt. Falls ein beschädigtes Modul ersetzt werden muss oder eine revidierte Anschlusskombination erforderlich ist, kann das Netzteil entfernt und Anschlüsse schnell und werkzeugfrei ausgetauscht werden. QikFit Systemkomponenten passen auch in unsere neuen Gehäusetypen wie PACE, PARTNER und QIKBOX sowie in die aktualisierten Ausführungen der beliebten AXXESS-, TARDIS- und GENIE Produktserien. Genießen Sie einfach die Vorteile von QikFit im Vergleich zu herkömmlichen Methoden für Anwendungen im, auf oder unter dem Tisch.
Die eindeutigen Vorteile von QikFit sind die Flexibilität bei Anpassungen für neue Benutzeranforderungen nach der Erstinstallation, sowie das Kostensparpotential über die gesamte Projektlebensdauer.
Click here to view the QikFit range.